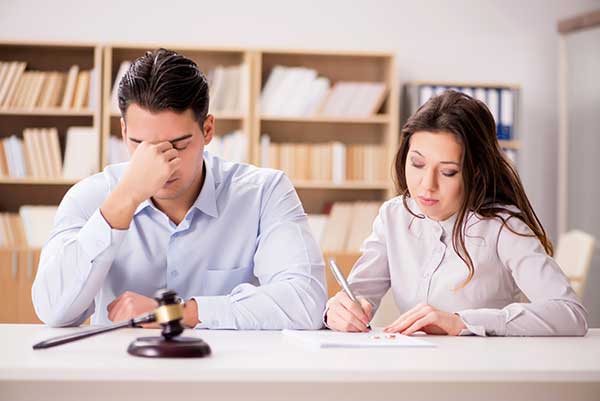 Divorces and other family law matters can be tricky. It takes an experienced attorney like Edward F. Cohn to sift through the information and work up acceptable solutions. Attorney Cohn can handle:
Alimony or spousal support cases
Divorce, also known as dissolution of marriage, is the termination of a marital union or marriage, the canceling or reorganizing of the legal duties and responsibilities of marriage, thus dissolving a married couples bonds of matrimony under the rule of law of the particular country or state. Divorce is usually a high emotional event in the couples life. Divorce requires the sanction of a court or other authority in a legal process, which may involve issues of alimony (spousal support), child visitation / access, child custody, child support, parenting time, distribution of property, and the splitting of debt.
You can depend on attorney Cohn to listen carefully to your needs and develop smart solutions. He'll take the time to calm you down and help you understand the possible outcomes of your case. Get in touch with him now to start building a strong case for you.